User Names, Passwords, and Groups: Additional
Username, passwords and groups together with the additional parameters are managed in 4 tabs:
Basic: all necessary elements for password management
Additional: additional specifications, including history
Dates and Times: expiry and statistics
Password Policy: specific differences to the default
Additional Tab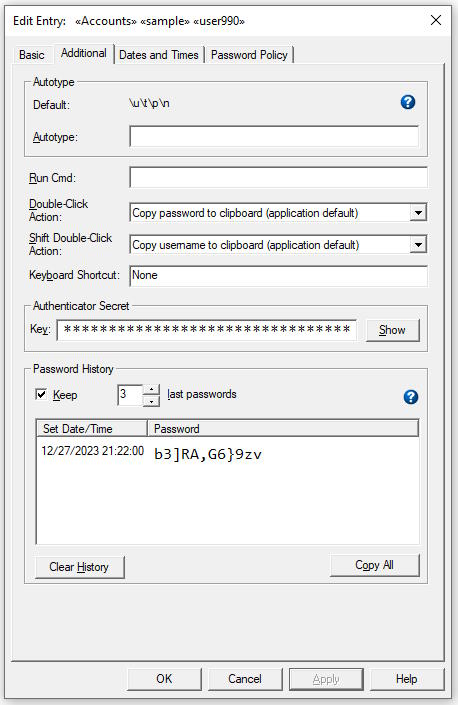 A list of currently in use entry keyboard shortcuts will be displayed below the Password Safe program related menu shortcuts on the OptionsShortcuts tab via "Manage → Options → Shortcuts". You may double click on the keyboard shortcut in this list to Edit/View the corresponding entry. You may also add the entry keyboard shortcut column to the Flattened List view and/or create a filter to just show those entries with or without keyboard shortcuts.